Vee
Your intelligent, efficient and effective call center consultant
About this app
With Vee, you have access to an intelligent and efficient call center consultant who can automate processes, save you time and money, and ensure precise and effective communication with your clients. You can confidently entrust Vee with tasks typically performed by employees, and rely on Vee's rich and diverse experience to achieve your business goals.
Use cases
1.

Use Vee's AI technology to automate client support processes and save time
2.

Vee can assist with outbound campaigns ensuring precise and effective communication
3.

Save money by using Vee for mass outbound campaigns while maintaining high efficacy
4.

Entrust Vee with employee tasks for guaranteed 100% fulfillment of goals
5.

Use Vee as a helpline for efficient client support processes
Tags
automation
call center
chat
customer service
jobs
phone
voice
Created by Airtsy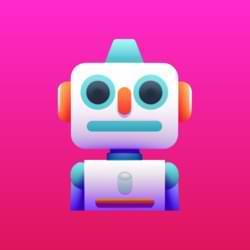 Create an account
Get updates and business trends

Bookmarking feature

Exclusive Discord group

BONUS: Promos and discounts coming soon!!
You'll also be suscribed to the newsletter!