Role Model AI
Unleash your potential with your personal AI assistant
About this app
With Rolemodel.AI, you can create a digital version of yourself to improve your productivity and personal growth. Customizing your AI avatar is effortless, and you can personalize its expertise to match your interests and goals. With GPT-4 powering your AI assistant, you can experience conversational AI at another level, receiving expert-level guidance and advice in any field. Rolemodel.AI streamlines your workflows, automates your tasks, and saves you time, providing a unique and engaging way to achieve your goals. Sign up for early access and unleash your potential with Rolemodel.AI today.
Use cases
1.

Provide expert-level guidance in various fields with Rolemodel.AI's AI assistance
2.

Create a custom avatar and learn from personalize expertise according to your needs
3.

Create your digital self and generate expert-level responses and knowledge
4.

Practice conversational skills with a human-like chatbot
5.

Customize your AI avatar to learn new skills improve your knowledge and challenge yourself
6.

Monetize your digital persona by offering it as a service
Tags
3d
ama
ask ai
chatbot
humans
waitlist
Created by Airtsy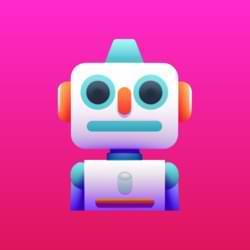 Create an account
Get updates and business trends

Bookmarking feature

Exclusive Discord group

BONUS: Promos and discounts coming soon!!
You'll also be suscribed to the newsletter!