FlowGPT
Multi-threaded conversations for ChatGPT
About this app
With FlowGPT, you can take your chatbot conversations to the next level. Its powerful nodes and intuitive canvas interface make it easy to manage conversations with ease and keep track of the big picture. Whether you're a developer, copywriter, marketer, project manager, or business owner, FlowGPT can help you streamline your chatbot conversations, improve engagement, and save time and money. Plus, with instant access to your documents and no delays or fuss, FlowGPT is the ultimate tool for chatbot automation.
Use cases
1.

Improve chatbot conversation flow and structure for better user experience
2.

Utilize the power of ChatGPT for research and content creation
3.

Optimize chatbot conversations for increased engagement and conversion rates
4.

Easily manage and track conversations for effective team collaboration
5.

Save time and money by automating customer support with FlowGPT chatbots
Tags
advanced
architecture
editor
engineering
gui
paid
prompts
research
Created by Airtsy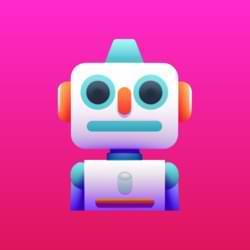 Create an account
Get updates and business trends

Bookmarking feature

Exclusive Discord group

BONUS: Promos and discounts coming soon!!
You'll also be suscribed to the newsletter!