Chat2Build
Revolutionize website building with prompt engineering
About this app
Do you want to simplify the website creation process and save time and money? Chat2Build revolutionizes website building by harnessing the power of AI to effortlessly design, code, and deploy your dream website. With AI-powered design, content management, custom domain and hosting, seamless integration, and advanced customization options, Chat2Build offers a one-stop solution to create and deploy your website with ease and efficiency. Join the waitlist today and be the first to experiment and make an infinite range of creations as soon as we are ready.
Use cases
1.

Save time and money by effortlessly creating a stunning website layout with AI-powered design
2.

Easily manage and organize your website content without the need for manual coding
3.

Focus on your site's content and design while Chat2Build handles the domain and hosting complexities
4.

Seamlessly integrate your favorite tools and services to enhance your website's functionality and performance
5.

Request custom features for your website and our AI will do its best to incorporate them into your design
Tags
editor
freemium
generator
gui
paid
web
Created by Airtsy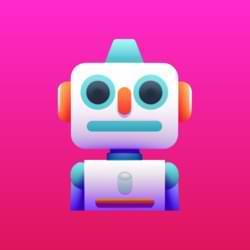 Create an account
Get updates and business trends

Bookmarking feature

Exclusive Discord group

BONUS: Promos and discounts coming soon!!
You'll also be suscribed to the newsletter!