Character AI
Chat with fictional characters!
About this app
Character.AI is an innovative app that brings to life the science-fiction dream of open-ended conversations with fictional characters. It's built on the next generation of dialog agents with a wide range of applications spanning entertainment, education, general question-answering, and more. The app is designed to save you time and money by providing accurate and helpful responses to your questions, as well as enabling you to have more engaging and productive conversations. There're many pre-programmed chatbots like Elon, Einstein videogame characters and more, but you can create your own!
Use cases
1.

Improve user experience with conversational interfaces
2.

Create engaging chatbots for customer service
3.

Personalize customer interactions with AI-powered messaging
4.

Enhance learning with interactive conversations
5.

Bring characters to life through interactive storytelling
Tags
characters
chat
database
free
generated
nlp
text
Created by Airtsy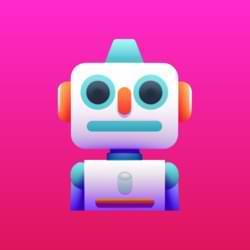 Create an account
Get updates and business trends

Bookmarking feature

Exclusive Discord group

BONUS: Promos and discounts coming soon!!
You'll also be suscribed to the newsletter!