Question Base
Automate your internal support in Slack with generative AI
About this app
With Question Base, you can supercharge your team's productivity by automating your internal support in Slack. You'll save time, reduce dependencies, and get answers to your questions in just 3 seconds. Plus, with zero-effort documentation and self-organizing features, you can focus on growing your business instead of managing support. Whether you're a founder, product manager, CTO, COO, sales or support team member, Question Base is the ideal solution for supporting your hyper growth. Plus, with no installation required, you can start using it immediately and the first 30 days are on us!
Use cases
1.

Save time by automatically capture and organize answers to common questions
2.

Access valuable insights from existing conversations in Slack
3.

Seduce the workload on internal support teams by providing quick and accurate answers to customers
4.

Save money instead of hiring a dedicated support team
5.

Scale expert know-how by capturing and organizing answers from experienced team members
Tags
automation
business
chatbot
slack
text
Created by Airtsy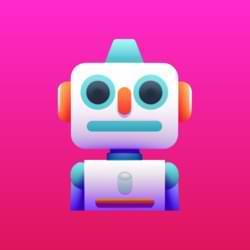 Create an account
Get updates and business trends

Bookmarking feature

Exclusive Discord group

BONUS: Promos and discounts coming soon!!
You'll also be suscribed to the newsletter!