Winggg
Your ultimate AI wingman for conversations and dating
About this app
You need a conversation wingman, and that's exactly what the #1-rated Conversation Tool is here for. With communication tools designed to foster better connections both online and in-person, you can eliminate small talk, create natural introductions, craft perfect message replies, and more. Whether you're looking to make money, save time, or simply communicate easier, this app has got you covered. Start maximizing your conversations effortlessly today.
Use cases
1.

Boost engagement and forget about ghosting on dating apps
2.

Craft attention-grabbing dating app openers in seconds
3.

Eliminate awkward small talk and make authentic connections
4.

Impress your potential dates with natural in-person introductions
5.

Save time by effortlessly sprucing up your social media dating apps profiles
Tags
ask ai
coach
free
generator
humans
nlp
personas
text
Created by Airtsy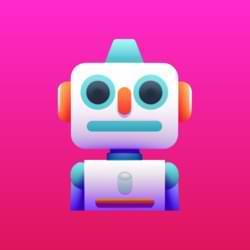 Create an account
Get updates and business trends

Bookmarking feature

Exclusive Discord group

BONUS: Promos and discounts coming soon!!
You'll also be suscribed to the newsletter!