PromptBase
Buy, sell, and generate AI text prompts for better results and cost savings
About this app
With PromptBase, you can easily find and purchase high-quality AI text prompts for models like DALL·E, GPT, Stable Diffusion + Midjourney. You can save time and money by hiring prompt engineers to generate prompts for your projects or find top prompts to improve the accuracy of your AI models. Additionally, you can sell your own prompts on PromptBase to earn money and showcase your skills. With its user-friendly interface and diverse marketplace, PromptBase is the perfect platform for anyone looking to enhance their AI capabilities.
Use cases
1.

Hire top prompt engineers to generate high-quality text for marketing campaigns
2.

Find top prompts to improve audience targeting and generate cost savings on API usage
3.

Purchase prompts for use in AI models to improve accuracy and save development time
4.

Sell your own prompts to earn money and showcase your skills on your profile
5.

Use PromptBase to find and bid on new AI prompt generation projects to expand your business
Tags
dalle
generated
generator
gpt3
marketplace
midjourney
paid
stable diffusion
Created by Airtsy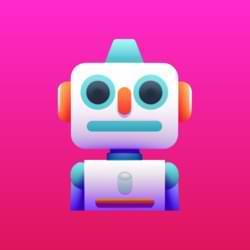 Create an account
Get updates and business trends

Bookmarking feature

Exclusive Discord group

BONUS: Promos and discounts coming soon!!
You'll also be suscribed to the newsletter!