Magic Mate
Get AI-powered assistance in WhatsApp with Magic Mate
About this app
With Magic Mate, you can chat with ChatGPT, draw with Dalle, colorize and restore images, edit images in natural language, translate audio, and more right within WhatsApp. As your personal AI assistant, Magic Mate can save you time and effort by completing your sentences, generating custom images, and transcribing audio files automatically. Whether you're a marketer, copywriter, or developer, Magic Mate has a wide range of abilities that can help you make money, save time, and save money. Plus, with endless possibilities, you can always find new ways to use Magic Mate for your benefit.
Use cases
1.

Create custom images for social media with ease directly on WhatsApp
2.

Transcribe audio files automatically to save time and effort
3.

Colorize old grayscale photos to bring them back to life
4.

Remove unwanted backgrounds from images in seconds
5.

Edit images in natural language using AI for faster results
Tags
art
chat
chatbot
dalle
free
generator
whatsapp
Created by Airtsy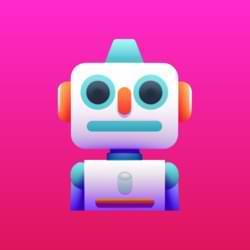 Create an account
Get updates and business trends

Bookmarking feature

Exclusive Discord group

BONUS: Promos and discounts coming soon!!
You'll also be suscribed to the newsletter!