SiteGPT
Boost engagement with personalized chatbot for your website
About this app
With SiteGPT, create your own AI chatbot with ChatGPT and instantly provide personalized answers to your visitors. With no coding required, the chatbot is trained on your own website content in real-time. This will not only save you time but also improve engagement with your audience, leading to higher customer satisfaction and sales.
Use cases
1.

For businesses to improve customer support and satisfaction
2.

For e-commerce sites to increase sales by answering product-related questions
3.

For bloggers to engage with their audience and increase website traffic
4.

For event organizers to provide attendees with event-related information
5.

For educational websites to provide students with quick access to course materials
Tags
addon
business
chat
chatbot
free
resources
tuning
web
Created by Airtsy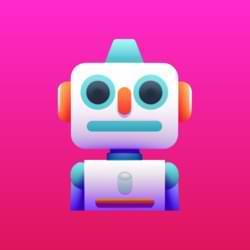 Create an account
Get updates and business trends

Bookmarking feature

Exclusive Discord group

BONUS: Promos and discounts coming soon!!
You'll also be suscribed to the newsletter!