Chatmind
Generate intelligent mind maps effortlessly
About this app
With ChatMind.Tech, you can easily and efficiently create high-quality mind maps with just a few clicks. Whether you need to brainstorm ideas, organize projects, or summarize information, this tool has you covered. The user-friendly interface and various methods of mind map generation make it simple to use, while the intelligent and customizable templates enhance productivity and creativity. And with daily free LT, you can access this tool every day for inspiration. Experience the benefits of effortless mind map generation with ChatMind.Tech.
Use cases
1.

Create a mind map of ideas and solutions for a project
2.

Organize tasks and resources with a mind map
3.

Summarize complex information in a clear and concise mind map
4.

Plan out your day or week with a mind map
5.

Create a visual presentation with a mind map in just one click
Tags
architecture
automation
business
design
engineering
free
presentations
Created by Airtsy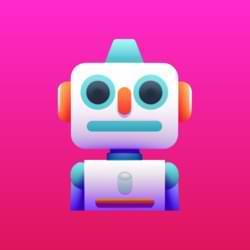 Create an account
Get updates and business trends

Bookmarking feature

Exclusive Discord group

BONUS: Promos and discounts coming soon!!
You'll also be suscribed to the newsletter!