Unschooler
Revolutionize your career with AI-powered learning
About this app
Unschooler is your AI-powered career coach. With personalized video courses and AI feedback, you can upgrade your skills, explore new career paths, and stay ahead of the game. Our AI mentor is available 24/7 to guide you through your career goals and challenges, and our skill map helps you stay up-to-date with the latest technologies. With Unschooler, you can revolutionize your career and reach your full potential.
Use cases
1.

Upgrade your skills with personalized AI feedback
2.

Explore new career paths with our AI-powered career explorer
3.

Save time and money by taking courses tailored for your needs
4.

Learn new skills and get career guidance with its AI mentor
5.

Stay up-to-date with the latest technologies through its skill map
Tags
ama
android
app
chat
freemium
ios
jobs
paid
video
Created by Airtsy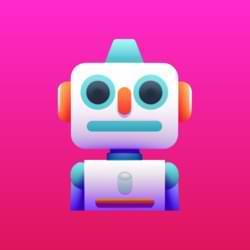 Create an account
Get updates and business trends

Bookmarking feature

Exclusive Discord group

BONUS: Promos and discounts coming soon!!
You'll also be suscribed to the newsletter!