Notion AI
Unleash the power of AI inside Notion with Notion AI
About this app
Notion AI is your secret weapon to work faster, write better, and think bigger. Say goodbye to tedious tasks and hello to instant next steps and summaries. With features like grammar fixes and translations, you can communicate with confidence and even explain technical terms in simpler language. Plus, let Notion AI handle the first draft and spark your creativity as your brainstorming partner. Trust us, your work life will never be the same.
Use cases
1.

Save time with automated action items and meeting note summaries
2.

Write better with grammar fixes and voice/tone editing
3.

Explain technical jargon in simpler language
4.

Conquer writer's block with AI-generated first drafts
5.

Augment your creativity with Notion AI as your brainstorming partner
Tags
business
copywriting
freemium
nlp
notion
text
waitlist
Created by Airtsy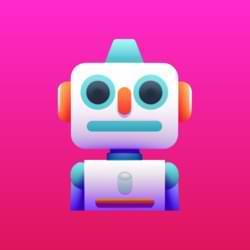 Create an account
Get updates and business trends

Bookmarking feature

Exclusive Discord group

BONUS: Promos and discounts coming soon!!
You'll also be suscribed to the newsletter!