Jasper
Create content 10X faster with Jasper's AI platform
About this app
Meet Jasper! Do you want to create amazing content for your brand but struggle with writer's block or lack of time? Jasper's AI platform helps you generate tailored content 10X faster, wherever you work online. With Jasper, you can easily spark new ideas and create content consistently, helping you stay top-of-mind with your audience. Use the platform to come up with catchy captions, publish engaging articles, write scripts for viral videos, and generate months of social media content in just minutes. Plus, with the Jasper Chrome extension, you can create directly in the social media platform, saving you even more time.
Use cases
1.

Generate months of social media content in minutes
2.

Come up with dozens of clever Instagram captions
3.

Publish entertaining LinkedIn articles
4.

Write catchy video scripts to go viral on YouTube and TikTok
5.

Use the Jasper Chrome extension to create directly in the social media platform
Tags
api
business
copywriting
freemium
paid
service
text
Created by Airtsy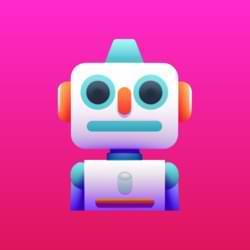 Create an account
Get updates and business trends

Bookmarking feature

Exclusive Discord group

BONUS: Promos and discounts coming soon!!
You'll also be suscribed to the newsletter!