BookAI Chat
Chat with any book
About this app
With BookAI.chat, you can chat with any book and discover new insights and inspiration. Whether you're a developer looking to enhance your app's features, a copywriter searching for quotes or ideas, or a student studying literature, BookAI.chat offers a unique and personalized reading experience. You can easily integrate it into your existing workflows and enjoy a world of literature at your fingertips. Try it now and explore the endless possibilities of chatting with books!
Use cases
1.

Talk to a book to know if you'll enjoy reading it
2.

Research and gather information on various topics related to books
3.

Book clubs can use it to facilitate discussions and debates on various books
4.

Discuss books in real-time with members
5.

Find new insights from books to read and discuss them with friends and other readers
Tags
ama
ask ai
author
book
chat
collection
research
Created by Airtsy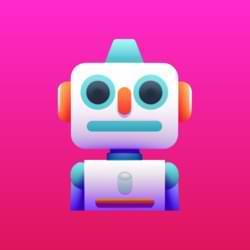 Create an account
Get updates and business trends

Bookmarking feature

Exclusive Discord group

BONUS: Promos and discounts coming soon!!
You'll also be suscribed to the newsletter!