WebAPI.ai
Next-gen chatbot builder using GPT-3 AI
About this app
With Webapi.ai 3.0, you can easily build and integrate a fully-functional chatbot for your business without any technical skills. Choose from a variety of templates and dialogue scenarios, and integrate with popular channels and APIs. Save time and money in customer service, generate leads, automate tasks, and enhance employee productivity with this advanced GPT-3 AI-powered chatbot builder. Try it for free in just 5 minutes and see the benefits for yourself.
Use cases
1.

Save time and resources in customer service
2.

Generate leads and qualify prospects for sales
3.

Automate booking and appointment scheduling
4.

Improve website user experience with instant support
5.

Enhance employee productivity with internal chatbots
Tags
advanced
api
architecture
chat
chatbot
paid
sdk
service
tokens
Created by Airtsy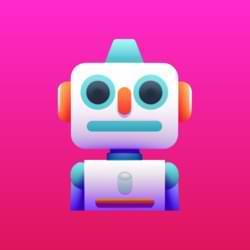 Create an account
Get updates and business trends

Bookmarking feature

Exclusive Discord group

BONUS: Promos and discounts coming soon!!
You'll also be suscribed to the newsletter!