IngestAI
Turn your knowledge base into an AI-powered chatbot
About this app
With IngestAI, you can easily turn your knowledge base into an AI-powered chatbot in just a few minutes, with no coding or technical skills required. Simply upload your documentation, choose your favorite app, and let IngestAI do the rest. This means you can provide fast, accurate answers to common questions, saving you time and money while also improving the customer experience. Plus, IngestAI's powerful AI/ChatGPT technology ensures that your chatbot is context-aware and can provide personalized responses to each user, making it an invaluable tool for any business or educational program.
Use cases
1.

Create an AI-powered chatbot that can answer common technical questions from your documentation
2.

Build a chatbot that can provide information about your products or services to customers on your website
3.

Create a chatbot that can help answer common questions about your brand or product on social media platforms like Twitter and Facebook
4.

Create a chatbot that can help students get quick answers to questions about a course or educational program
5.

Build a chatbot that can provide quick and accurate responses to frequently asked questions from customers
Tags
api
chatbot
database
paid
platform
resources
text
Created by Airtsy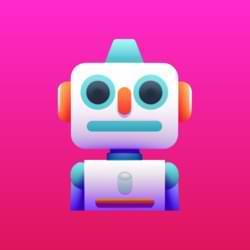 Create an account
Get updates and business trends

Bookmarking feature

Exclusive Discord group

BONUS: Promos and discounts coming soon!!
You'll also be suscribed to the newsletter!