Copy.ai
Write better content faster just by chatting
About this app
With Copy.ai, you can easily generate high-quality content and copy in minutes, saving you time and helping you make more money. Just enter a few sentences about your brand and products, sift through the results, and edit, polish, and publish. With 90+ tools and templates to choose from, you'll never struggle with the blank page again. Sign up today for free and start writing 10x faster and engaging your audience like never before.
Use cases
1.

Write optimized blog posts in a fraction of the time
2.

Engage your audience with personalized social copy
3.

Write more engaging emails with speed
4.

Increase sales with better product descriptions automation
5.

Overhaul your website with more compelling copy
Tags
business
chat
copywriting
freemium
marketing
nlp
paid
text
Created by Airtsy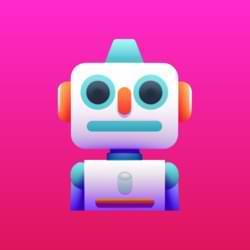 Create an account
Get updates and business trends

Bookmarking feature

Exclusive Discord group

BONUS: Promos and discounts coming soon!!
You'll also be suscribed to the newsletter!